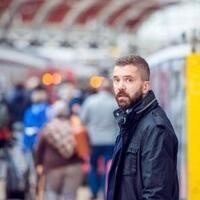 Lecture: Terrorism and Change: How Terrorists Have Adapted and Changed Their Methods
An analyst from the National Counterterrorism Center will explain how terrorists have changed their methods and adapted to the changing security environment. This analyst has a vast amount of experience working directly on high profile domestic and international terrorist events. This is a rare opportunity to learn about the tactics used by terrorists from one of the foremost experts in the United States government.
Attendees are welcome to bring a lunch.
Monday, April 16, 2018 at 12:00pm to 1:00pm
Tate Student Center, Room, 480
45 Baxter Street, Athens, GA 30605
Event Type

Audience

Website
Group

Event Contact Name

Dr. John Newton

Event Contact Phone Number

706-542-5845

Event Contact Email

Subscribe