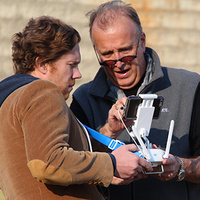 Drone Journalism Workshop
The Grady College of Journalism and Mass Communication partners with the NPPA and the Drone Journalism Lab at the University of Nebraska to continue their innovative program to train journalist in using drones, or unmanned aerial systems, for their news coverage.
The program will offer training on safe drone operations and information journalists need to study for the Federal Aviation Administrations part 107 Drone Pilot's Certificate. The program will also help those needing to go through the recertification process. In addition, the three-day workshops will focus on the ethical issues of drone journalism, community best practices and coordinated operations in a breaking news environment and explore ways drone photography can be used in innovative storytelling.
Friday, October 12, 2018
Journalism Building
120 Hooper Street, Athens, GA 30602