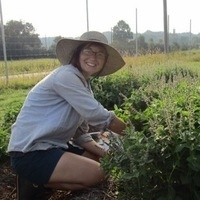 Workshop: Cultivating Medicinal Herbs
In this daylong workshop, participants will learn practical and actionable information about how to grow medicinal herbs.

Lecture material will include information about growing medicinal herbs, such as seed starting and propagation, when to plant, how to tell when the plants are ready to harvest, with tips for drying and storing herbs to maintain quality. Additionally, the workshop will cover the medicinal properties of herbs and how to create tea blends that taste good

The class will include a tour of the medicinal herb garden and dry room at UGArden. Additionally, participants will have hands-on experience working with the plants and create their own custom tea blend to take home.

A sampling of various UGArden herbal teas will be provided. There will be a one-hour lunch break from noon until 1 p.m.

Advanced registration is required.
Saturday, April 28 at 9:00am to 4:00pm
UGArden
2500 S Milledge Ave, Athens, GA 30605
Event Type

Audience

Topic

Website
Cost

$85 regular, $70 student ticket

Event Contact Name

Noelle Fuller

Event Contact Phone Number

678-205-7680

Event Contact Email

Subscribe